Shop By Category
Competition Components
4406 Van Atta Rd.
Okemos, MI 48864
PH: 616.499.6223

Contact Us!
CNC Ported Big Block Mopar Heads
CNC Ported Edelbrock Performer RPM Big Block Mopar Heads - Street Strip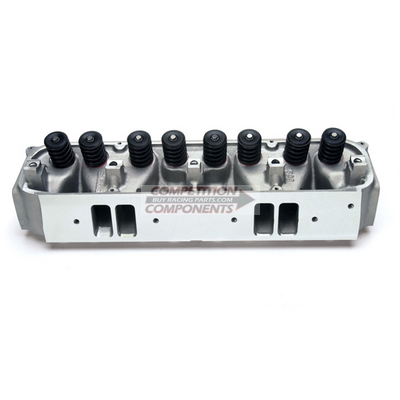 All the features you wanted from Edelbrock in one package from Competition Components!
Edelbrock Performer RPM Castings
Fully CNC Ported Chambers and Runners
Beehive valve springs (Mechanical Cams up to .600 lift)
10* Moly Beehive Retainers
10* Heat treated valve locks
Viton Race seals
Heat treated spring cups for ultimate stability
Lots of options available Including .650 lift springs, Titanium retainers, Oversized Valves, ETC.
| | | |
| --- | --- | --- |
| LIFT | INTAKE | EXHAUST |
| .100 | 75 | 71 |
| .200 | 157 | 120 |
| .300 | 221 | 159 |
| .400 | 265 | 189 |
| .500 | 298 | 204 |
| .600 | 316 | 220 |
| .700 | 322 | 225 |