Shop By Category
Competition Components
4406 Van Atta Rd.
Okemos, MI 48864
PH: 616.499.6223

Contact Us!
Rollmaster billet Timing Sets
Rollmaster Timing set, SBF SVO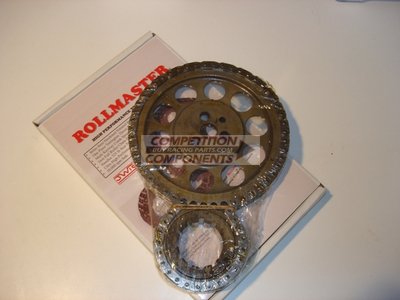 Rollmaster billet timing set with heat treated gears, "IWIS" chain and 9 position lower sprocket for Ford SVO applications. The crank gear for this timing set is 1.200 Thick.