Shop By Category
Competition Components
4406 Van Atta Rd.
Okemos, MI 48864
PH: 616.499.6223

Contact Us!
Bullet Big Block Buick Pistons and Ring Kits
CP - Bullet 470 Buick piston and ring kits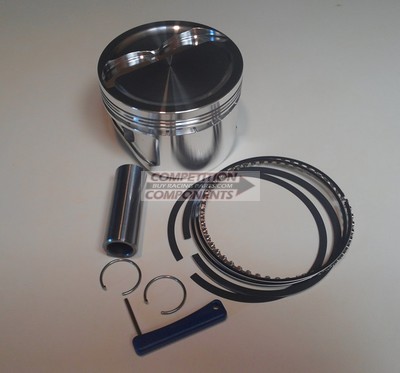 Forged 470 Buick Pistons from CP - Bullet.
2618 Alloy Forgings
Forged Side Reliefs for structural strength and stability
4.350 Bore
Uses 6.800 rods and offset ground stock crankshaft
.990 x 2.750 wrist pins
1/16 , 1/16, 3/16 ring set
-21CC Net dish
11 to 1 compression
.280 deep valve reliefs
Forced dual pin oilers
Wire locks and Krammlox tool included
Balanced to within 1 gram
609 Grams
Matching Connecting rods also available.